TankTopper delivers Kerosene across
the entire UK mainland
A

nationwide

network for heating oil to homes, farms and businesses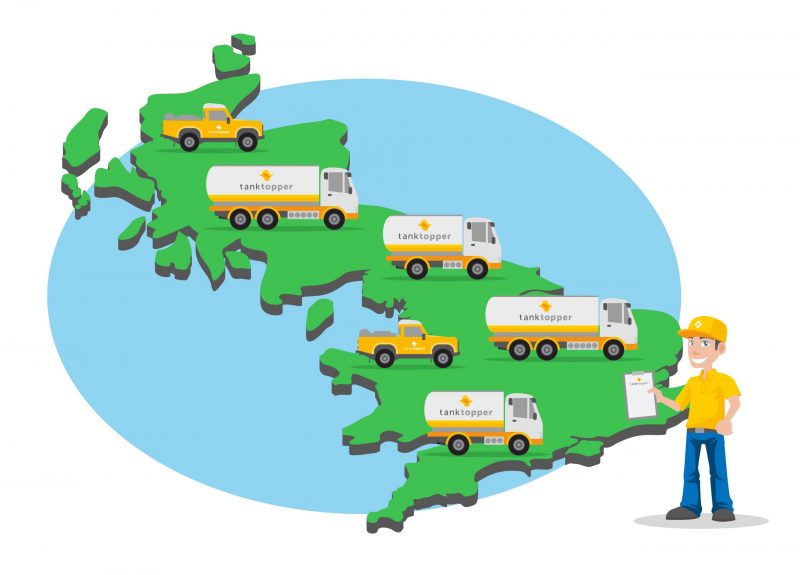 Between them, our extensive network of UKIFDA-accredited suppliers

have over 1600 delivery vehicles

operating daily from depots nationwide.
TankTopper customers can also choose from a range of delivery options including when your heating oil arrives at your door and even the type of vehicle which delivers it.
Get your quote and place your heating oil order in under 90 seconds with our quick and easy online ordering system or call our team on 0800 038 4437.
Delivering your Heating Oil
Our delivery vehicles can vary from location to location – we know accessibility differs dependent on your individual requirements.
Your delivery day
You don't need to be present when your heating oil arrives, but please make sure that you give us any special delivery instructions – such as the location of your tank and any security measures – when you place your order.
Minimum orders when purchasing heating oil
Each order must be for at least 500 litres of Kerosene.
You can find us on Facebook, Twitter and Instagram